Controlled Demolition
Pearson CASD offer Controlled Demolition Services
All our Sawing & Drilling know how can be combined to perform Controlled Demolition. Our trained staff can cut & remove areas in or out of normal working hours in accordance with engineers requirements.
Whether we provide removal technologies or in conjunction with other removal contractors we can provide a real solution.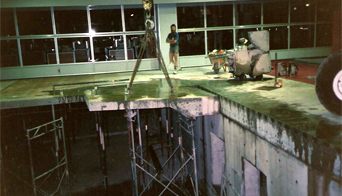 Internal deep sawing for shopping centre Travelators
Wharf deck concrete cutting & removal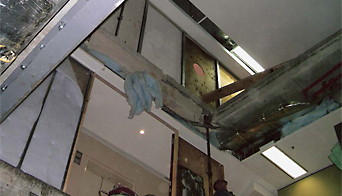 45 Floors up in one of Brisbane's tallest skyscrapers. 3 floors cut and removed after hours over two weekends in a working office environment with 99% water retention.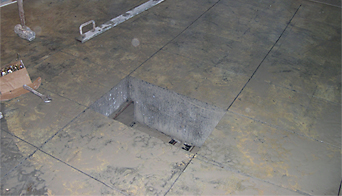 Cutting & Removal of concrete using grid techniques creates less disturbance to the structural integrity of a building.
Our support scaffold method combined with our water retention technologies assures limited disruption to the workplace.